Joran van der Sloot, the 22-year-old Dutchman who was arrested in Chile on Thursday for the murder of a University of Lima student, will be handed over to Peruvian authorities on Friday, daily El Comercio reported.
Chile's Interior Ministry said van der Sloot will be expelled from Chile at the Tacna-Arica border, where Peruvian authorities will be waiting to arrest him.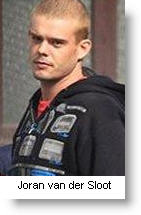 Van der Sloot is accused of killing Stephany Flores, 21, who was found dead on Tuesday in a Lima hotel room. Authorities believe the two met at a casino over the weekend and returned to the hotel room, which was registered to van der Sloot.   Authorities said hotel security cameras showed the couple entering the hotel at around 5 am and van der Sloot leaving alone some three hours later Sunday morning.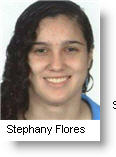 Stephany Flores' automobile was found abandoned in the Surco district, which led her family to initially believe she had been kidnapped.
Van der Sloot left Peru by crossing its southern border into Chile days before Flores' body was found by a hotel employee.
Interpol issued an international arrest warrant for van der Sloot, who was later detained by Chilean police while in a taxi heading to the tourist town of Viña del Mar.
Flores' death came exactly five years after US teenager Natalie Holloway went missing in Aruba. Van der Sloot was considered the prime suspect in Holloway's death. He was arrested twice but never convicted. The case was widely covered by international media, which has also, along with Peru's local media, been reporting closely on the Flores case.
Flores was studying business administration at the University of Lima. She is the daughter of businessman Ricardo Flores, a former presidential candidate  and well-known Caminos del Inca rally driver.  Stephany had ridden as co-pilot with her father two years ago in the gruelling, cross-Andean rally.  
Flores was buried on Thursday at a cemetery in Lima's La Molina district.