Peru is planning to start negotiations in 2012 for a bilateral free trade agreement with Turkey, state news agency Andina reported the country's Deputy Minister of Foreign Trade, Eduardo Ferreyros, as saying.
"To sign an accord with that economy interests us a great deal but it is impossible to begin something in the short term because our negotiating team is small," Ferreyros was quoted as saying.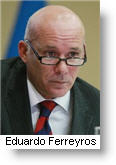 Peru is currently negotiating bilateral trade deals with South Korea, Japan and Mexico as well as working on legal revisions for FTAs with the European Union and the European Free Trade Association.
"The idea is to begin negotiations this year with Central America, which complicates the country's agenda for 2010 and 2011," Ferreyros said.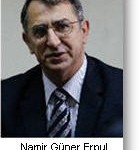 In 2009, bilateral trade between Peru and Turkey totaled more than $165 million.
Turkey's ambassador to Peru, Namir Güner Erpul, previously said that his country is interested in improving ties with Peru, adding that they could be an entry point for Peru into markets in the Middle East, the Balkans and Central Asia.