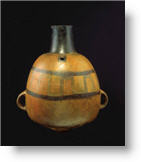 Lawmakers have summoned Foreign Affairs minister Jose Antonio Garcia Belaunde to answer questions over charges that Peru will receive from Yale University only a portion of the archaeological pieces taken from Machu Picchu almost a century ago.
Garcia Belaunde has been called to appear before Congress' foreign affairs commission next week, according to the head of the commission, Hildebrando Tapia, speaking to Radioprogramas.
The decision to summon the minister follows charges made by opposition lawmaker Yonhy Lescano that under the current agreement with Yale, Peru will only receive 20% of the 46,632 fragments and artifacts taken from the Inca citadel by American historian Hiram Bingham.
Last November, President Alan Garcia went on national TV to say that Peru and Yale reached a deal for the entire collection to be returned.
"The Peruvian government is thankful for this decision and recognizes that the University of Yale conserved these fragments and pieces that would otherwise have been scattered in private collections around the world or perhaps lost," García said at the time.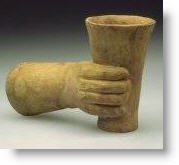 The artifacts are to be housed at the Inca palace of Casa Concha, owned by San Antonio Abad del Cuzco National University (UNSAAC), where Yale University will also collaborate to make the International Center for Machu Picchu, which will include a museum and research facilities.  However, only a little more than 300 of the ceramic, stone and metal artifacts are considered to be of museum quality, while the remainder is made up to a great extent by bone fragments and potsherds.
The museum-quality artifacts include a ceramic vessel called a Paccha (right), and an aryballos or handled jar (above), used by the Inca during rituals requiring chicha or corn beer.
However, according to Lescano, the current agreement is a "big lie" and it should be annulled because Peru will only receive a portion of the pieces.
"The government knew that it would lose an international trial [to obtain the pieces], so it opted for an agreement and later to lie to us," daily El Comercio reported Lescano as saying.
"It is a very serious charge, so we have made the decision to immediately invite the Foreign Affairs minister [to the commission] so he can explain if the charge is true or not," said Tapia.
"It would be a joke against our country, because the archaeological pieces are of vital importance and belong to the heritage of all Peruvians and humanity," he said, adding: "It would be a scandal without precedent."
The return of the pieces has been a contentious issue between Peru and Yale, and while the charges, if true, may result in a scandal, they would not necessarily be without precedent.
In fact, in September 2007, about a year after President Garcia began his second administration, a memorandum of understanding was signed between the university and Peru to return the Machu Picchu artifacts.
However, the deal was shot down when the accord came under scrutiny by former Peruvian first lady Eliane Karp, wife of Garcia's predecessor, Alejandro Toledo.
In an Op-Ed piece in the New York Times, Karp wrote that under the terms of the memorandum, Peru would receive only 384 "museum quality" pieces for a traveling exhibit over two years, whose ultimate destination would be a museum in Cusco, built to specifications set by Yale.
The Peabody Museum of Natural History in Connecticut would retain the rest of the artifacts — including ceramics, human bone fragments and metal ceremonial pieces – and usufructory rights over the materials for 99 more years.
According to Yale University's Machu Picchu Myth Fact Sheet, the Machu Picchu materials at the Peabody Museum are comprised of 5,415 lots of objects and fragments, plus 329 museum-quality objects.  The inventory groups individual fragments of a single object –e.g. shards of a single ceramic utensil, or bone fragments from a single human body—into a single lot.  A lot, therefore, could contain from two to three or as many as 200 or more fragments of a single object.
According to the Yale fact sheet, at the conclusion of a visit to the Peabody Museum by Dr. Cecilia Bakula, then director of Peru's National Institute of Culture, INC, the Peruvian team's inventory recorded 5397 lots of objects plus 370 museum-quality objects, which comprised a total of 46,311 individual fragments or pieces.  The difference in the number of museum-quality objects was based on the Peruvian team's count of some lots of objects as single objects.