Peru's government is to ap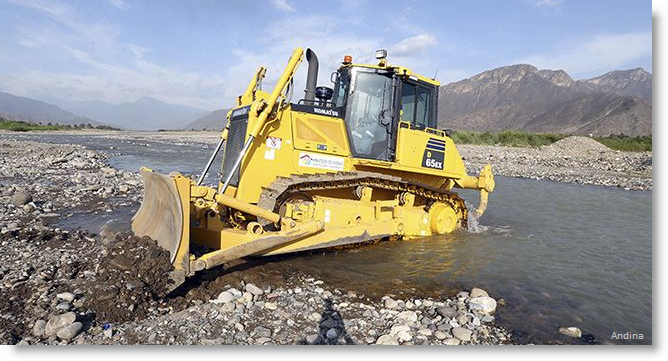 ply a 60-day emergency action plan in Metropolitan Lima and 13 other regions of the country to offset the effects expected from the El Niño weather phenomenon.
The 60-day emergency situation allows the local and regional governments to finance and execute projects approved by the Civil Defense Institute, the Ministry of Agriculture and related institutions in areas where there are high risks involved from heavy rains and flooding.
The other regions are Tumbes, Piura, Lambayeque, La Libertad, Cajamarca, Amazonas, San Martín, Ancash, Ica, Arequipa, Cusco, Puno and Junín.
The Minister of Agriculture and Irrigation, Juan Benites, said that 150 million soles has been assigned for continuing works on the north coast that began last year in preparation for an oncoming Niño. The works include cleaning road and city drainage systems, clearing the pathways of flash floods in canyons and valleys, and clearing riverbeds as well as strengthening riverbanks against possible floods.  In Lima, rains would put precarious housing at risk in the outlying shanty towns and could cause floods along the Chillon, Rimac and Lurin Rivers.
Agriculture invested S/.70 million in 2014 in these works in Tumbes, Piura, Lambayeque and La Libertad, dry desert areas that can suffer heavy damage from rains in an El Niño year.   The government said earlier this year that it had a $1 billion budget to mitigate the potential disasters of the approaching El Niño weather phenomenon, of which $275 million is to be invested in the agricultural sector. Other sectors are transport and health.
El Nino, a usually weak surface current of warm water that moves across the Pacific and south along the Ecuadorian and Peruvian coast, becomes stronger every several years, pushing the northbound cold Humboldt current down deeper in the ocean, affecting the weather patterns along the entire Peruvian coast and subsequently affecting weather in the highlands as well.