The design of a new visitors' center for Machu Picchu was chosen last week from among four final architectural proposals.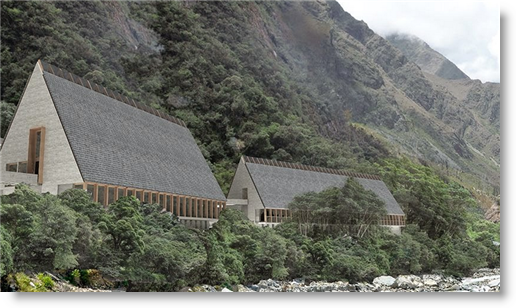 Architect Michelle Llona's project won the national competition. The project encompasses a complex that includes a visitors' center, a research center, and other facilities to improve the management of the Inca citadel, which is Peru's prime tourist destination and one of the world's most iconic archaeological sites.
The winner and runners-up were announced in Cusco on Aug. 8 by the Minister of Culture, Diana Alvarez-Calderon, during an awards ceremony and exhibition of the different proposals.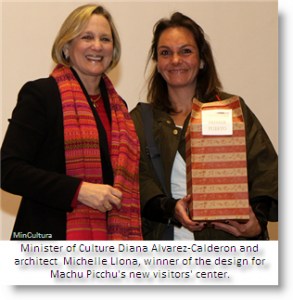 Eight architectural projects had been presented to the competition, of which the other project finalists were by architects Jose Canziani, Rodolfo Cartagena and Aldo Facho.
Alvarez-Calderon said the project would be implemented as soon as possible, in order to improve services at the site, which now handles an increasing number of visitors per day.