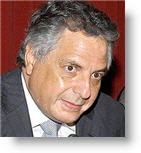 Peru's incoming government should look at increasing anti-drugs cooperation with the United States, said Manuel Rodriguez, a former minister of Foreign Affairs and recent presidential candidate for Fuerza Social.
Peru has seen a steady rise in coca production during the last decade, in contrast to the world's other major producer, Colombia.
In 2010, Peru saw a 2 percent increase in the area under coca cultivation to 61,200 hectares, according to the UN World Drug Report. Production is focused in two regions, the Upper Huallaga Valley, located in Huanuco, and the Apurimac and Ene River Valley (VRAE).
Meanwhile, coca cultivation in Colombia has decreased steadily over the last decade and totaled 57,000ha in 2010. In the past, Peruvian authorities have called on greater assistance from the US, which provides billions of dollars to Colombia for counter-drugs and security programs.
"Humala is going to confront one of the gravest challenges in his government with drug trafficking and with activities associated with terrorism," state news agency Andina reported Rodriguez as saying. "That's why it is indispensable to increase cooperation with the United States."
"I think that Peru and the United States have a common meeting point in the fight against drugs," he added. "But this fight should respect the sovereignty of Peru. Under this scheme, all of the cooperation from the United States and Europe is essential to advance the fight against the drug trade."
Humala, 49, assumes office on July 28 for a five-year term.