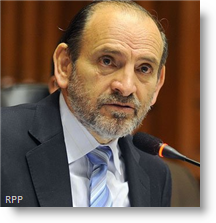 Peru's political left is trying to regroup after its falling out with President Ollanta Humala and prepare for next year's presidential election.
Well-known leftist politicians and activists have announced the creation of a new leftist political group, aimed at defeating the established right-wing candidates expected to run for office next year, and who are favorite to win.
"We don't want Keiko Fujimori, Alan Garcia or Alejandro Toledo to win. We want to win," said Congressman Yehude Simon, a former prime minister who is part of the new leftist group, according to daily Peru.21.
Simon said the presidential candidate for the new leftist block will be chosen in a general election among members, who are free to propose candidates. He declined to say what the group will call itself.
In addition to Simon, the group also includes Salomon Lerner Ghitis, Humala's first prime minister who was instrumental in his election success. It also includes former Lima mayor Susana Villaran.
"My participation is of a woman from the left, liberal, feminist, convinced that there needs to be a change in the country," Villaran said. "We can't allow ourselves in 2016 to be in between two extreme right, authoritarian options, from the great corruption that we've lived in the past."  Villaran has said she will not be the presidential candidate and will instead take a role behind the scenes.
The group also includes members of the Communist Party, the Patria Roja party, the CGTP national workers union and regional parties, as well as congressman Sergio Tejada, who has recently left Humala's party, and headed the congressional commission investigating crimes in the Alan Garcia administration.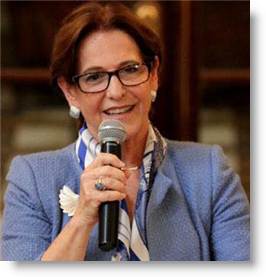 Peru's left supported President Humala in his failed 2006 campaign and his successful run for office in 2011. The architect behind Humala's presidential plan was Felix Jimenez, a leading economist at Peru's Catholic University who had worked closely with Humala since his first run for office.
However, many on the left quickly became disillusioned with Humala after he took office and maintained free-market economic policies of his predecessors, Alan Garcia and Alejandro Toledo. Lerner Ghitis resigned, along with many other leftist members of his government, only a few months into Humala's administration when the business-leaning members of the government, including the next premier, Oscar Valdez, demanded stronger pro-investment decisions on environmental issues and in the Conga copper mine negotiations.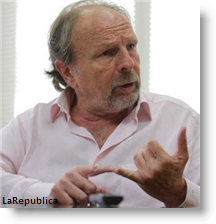 Lerner Ghitis said that the new political group would be a centrist-left organization that would promote a new economic model that is less dependent on copper, gold and zinc production.
"Peru is a mining country. We recognize that and we'll continue to fight for mining with technology that respects the environment," he said. "[But] we have to diversify the country's productive sectors that have potential. That was Ollanta Humala's discourse, but he hasn't implemented it."
Lerner Ghitis believes the country should properly take up Humala's "grand transformation" plan, "which is not a statist or controllist plan."
"This is not the statism of the 70s. We present the reform of the State as a reform to bring the State companies into the modern age. For example, we believe that the State companies should be listed on the stock exchange," Lerner Ghitis said.
One of the problems that has always faced the left-wing movement in Peru is the lack of pragmatism among its own different factions, which has led to an inability to work together for the long term.  Indeed, an initial testing ground might well be Yehude Simon himself, since he served briefly as premier during Alan Garcia's administration when government decisions led to the 2009 Bagua clash between police and indigenous protestors, resulting in 100 injured and 33 dead, including 25 policemen.