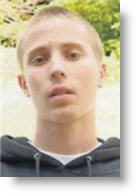 The mother and sister of Kyle Nolan, a young American whose body was found Tuesday near Puerto Maldonado, in Madre de Dios, arrived in the jungle river town yesterday to identify the body and to find out how he had died.
Ingeborg Oswald and her daughter Marion were in Lima and Puerto Maldonado only a week ago, handing out flyers with Kyle's photograph and details of where he had been travelling.  They were unable to get any useful information, and returned to California.
Kyle had come to Peru in mid-August against his family's wishes.  A shy 18-year-old and a triplet, from a small town in northern California,  Kyle was determined to visit the Shimbre Shamanic Center near Puerto Maldonado  and take part in a shamanic ritual using ayahuasca, a hallucinogenic used by indigenous peoples throughout the Amazon.   
His family reported him missing at the end of August when they had not heard from him for about 10 days.  Information was sought not only in Puerto Maldonado, but also in Cusco and Pucallpa, two cities that are also popular for ayahuasca rituals and where Kyle could have gone after his sessions at Shimbre.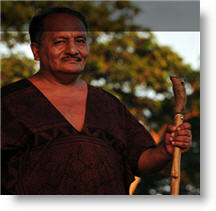 This week, however, the shaman from the Shimbre center, Jose Manuel Pineda, 58, known as Master Mancoluto, confessed to police that Kyle had died from an excessive dose of ayahuasca, taken on August 22, according to daily El Comercio. Pineda said that he had found Kyle dead the following morning.
Pineda, his German assistant Florian Schmatz, and the center's carpenter buried  the young man in a nearby field to avoid bad publicity for the center.   All three men are now in police custody.
Kyle Nolan found the center on the Internet, but this week all information has been deleted from the site except for a photo of Master Mancoluto and the building used for the ayahuasca rituals.
The family are making arrangements with the help of the U.S. Embassy to take their son home for burial in California as soon as possible.