Peru's leading business executives, investors and politicians were in Arequipa today for the opening of the country's major business event of the year, the Cade annual executives' conference.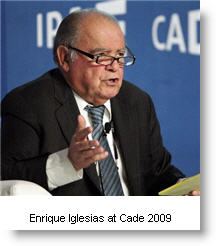 The theme of the conference this year is Our Future, Our Opportunity, and the opening address was given by the former Inter-American Development Bank chief and current Ibero-American Secretary General, Enrique Iglesias. Other speakers during the three-day meeting include Alberto Benavides de la Quintana, founder and patriarch of the Buenaventura mining group; Mario Brescia Cafferata of the Brescia group, whose interests include the Banco Continental and the Libertador hotel chain; and Dionisio Romero, head of the Romero Group which includes the Banco de Credito.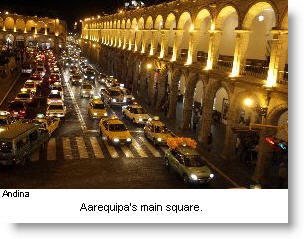 Speakers over the next two days include a number of international leaders, such as Korean educator Ki Seok Kim from the University of Seoul; the minister of Education of Colombia, Cecilia María Vélez, Chilean economist Sebastian Edwards, and the World Marketing Director for Google, Bernardo Hernandez.
 The conference ends on Saturday, traditionally with an address by the President.