UPDATE: EsSalud, the national health care network of Peru, has reportedly made a last-minute decision to assume the remaining cost for 5-year-old Valeria Vásquez's heart transplant.

According to an email newsletter sent out by her school, Jean Piaget, Valeria is being flown tonight with her father, Diego, aboard a charter ambulance plane on a 10-hour journey to the university hospital in Minnesota.

Donations are no less important, however, since her treatment is expected to last at least six months to a year, and her family needs all the financial help it can get to cover travel and living expenses during her care. The first procedure will be to hook her up to an artificial heart to help stabilize her other organs. Then she must wait for a compatible donor heart.

By Rick Vecchio
Peruvian Times Editor

Only a heart transplant can save five-year-old Valeria Vásquez. Her parents, Diego and Jesicca, need to raise more than US$550,000 for her to receive the operation in the United States.
Their story aired last weekend on the Sunday night TV news magazine Panorama.
Peruvians responded with an outpouring of donations: More than US$200,000 in Peru and nearly US$24,000 in the United States.
But anticipated transplant-related expenses are expected to total US$775,000 — the sum Diego and Jesicca must raise before they can travel with Valeria to the University of Minnesota Amplatz Children's Hospital.
Full disclosure: I have known Valeria since she was toddler. She has been my little girl's best friend since they were both two years old. She is a smart, vivacious, graceful, funny little girl.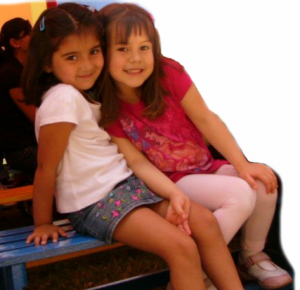 It was last November on a Friday that Valeria first showed signs of illness. She developed a high fever and had trouble breathing; Her body ached and she was nauseous — all symptoms easily chalked up to a common flu. But by Sunday, her parents, both physicians, knew something much more serious had afflicted their daughter. They checked her into the hospital.
The initial diagnosis was a virus, probably long dormant, in her heart. For days she remained in pediatric intensive care, and pulled through. She was able to attend graduation at her pre-school in December, and go on a few play dates with her friends. But her condition did not improve. It got worse.
Then came the devastating news: The virus had caused permanent damage to her heart, a condition known as dilated cardiomyopathy, in which the heart becomes weakened and enlarged and cannot pump blood efficiently.
Diego and Jesicca are desperately hoping to raise the money before Valeria's decreased heart function damages her liver,  lungs and other body systems.
If you want to help them, you can make your donation to:
In Peru:
Banco Interbank (In the name of Valeria's uncle, Bruno Vásquez de Bracamonte)
En soles: 288-3038206265 (cuenta interbancaria 003-288-013038206265-86)
En dólares: 288-3038206299 (cuenta interbancaria 003-288-013038206299-85)
Or online, with a credit card, through the the Children's Organ Transplant Association (COTA) :
http://cota.donorpages.com/PatientOnlineDonation/COTAforValeriaV/