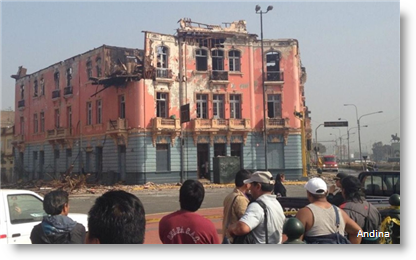 Architects from the Ministry of Culture and experts in Lima's municipal real estate and historical conservation institutions are working closely to draft an emergency restoration plan for a building in downtown Lima that was severely damaged by fire last week.
Five people were injured in the fire, and 105 have lost their belongings and are living in tents or with relatives, but the wooden structure of the building remains intact and can be restored.  The upper story walls are made of wattle and daub, and many will have to be replaced.
Mayor Villaran said she expected the work to begin within the next 18 days.
The apartment block is part of the city's historical heritage, one of eight buildings built in 1924 around the Dos de Mayo circle as part of President Augusto B. Leguia's city renovation and modernization plan.     It connects via the Alfonso Ugarte avenue to Plaza Bolognesi, where similar but less elegant buildings were constructed a few years earlier, in 1920.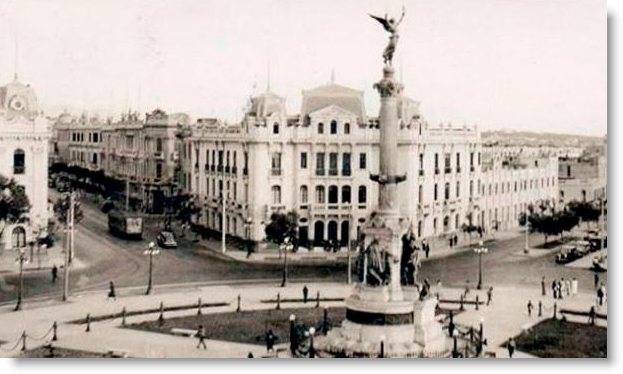 The buildings surround a monument to those who fought in the naval battle of May 2, 1866 off Callao, the last battle against the Spanish, who had hoped to recapture their prize colony after the 1821 independence.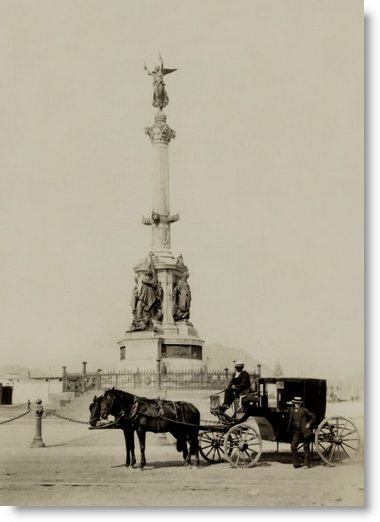 The apartment blocks were initially designed by French architect Claude Sahut and modified by Polish architect Ricardo de Jaxa Malachowski — who designed Lima's Government Palace and the Palace of Justice— and the construction was fully financed by Victor Larco Herrera, a philanthropist today best known for the Larco Museum but who also financed the building of the Larco Herrera mental hospital and part of the Perez Aranibar orphanage complex.
The plaza has lost much of its glory, many of the apartments overcrowded or turned into small offices, and it has been the scene of key political rallies and protest marches for many decades.  Although most of the buildings pose some form of risk, neither the city or other government institutions find it easy to enforce civil defense regulations because they are privately owned.
The Dos de Mayo monument  on the plaza, shown in this late 19th century photograph before the buildings were erected, was commissioned in Paris and unveiled in 1874, just 8 years after the naval battle in Callao.