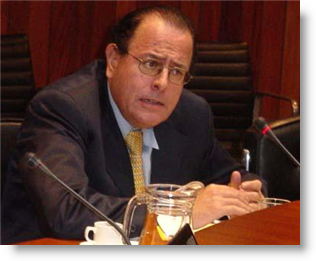 Central Reserve Bank Governor Julio Velarde defended the country's monetary authority from comments by Finance Minister Luis Miguel Castilla, who criticized its foreign exchange rate policy.
Castilla criticized the Central Bank this week for intervening in the foreign exchange market, which he said has prevented a faster de-dollarization of the economy.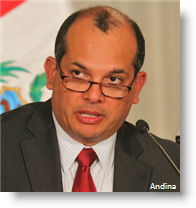 The Central Bank regularly intervenes to either buy or sell US dollars in the spot market in order to prevent strong fluctuations in the exchange rate with the Peruvian sol currency.
The Bank does this because about 41 percent of the economy is in dollars, meaning that large, sudden fluctuations in the exchange rate could have a major impact on some sectors, including exporters and importers, as well as holders of bank loans in a currency that is different from the one they earn their income in.
"We think we are right, regarding the issue of de-dollarization, and when I talk with him [Castilla], I will tell him why we think that he is wrong," Velarde told reporters Wednesday.
The dollarization of Peru's economy has declined over the past 20 years from 75 percent to 41 percent.