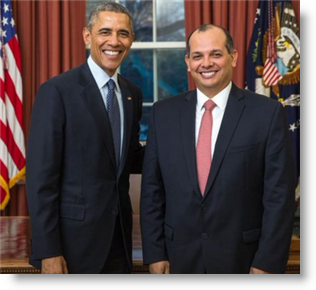 Former finance minister Luis Miguel Castilla officially took over as Peru's ambassador to the United States on Wednesday, aiming to strengthen business and political ties between the two countries.
Castilla, who presdented his credentials to President Barack Obama on Wednesday, was Peru's Finance minister until last year.
Castilla is a well-respected economist who is credited with guiding President Ollanta Humala's economic policies towards the center after the left-leaning former military officer took office in July 2011. He was known to have considerable sway within Humala's cabinet. His removal from the ministry came a few months after Peru posted a sharp slowdown in economic growth.
According to business daily Gestion, Castilla plans to focus on strengthening ties between Peru and the US to promote benefits from the countries' bilateral free trade agreement, and solidifying educational exchanges.
Peru, along with Chile, Colombia and Mexico, has been one of the US's strongest allies in Latin America, where populist anti-American governments have popped up in recent years in a leftist-block of nations led by Venezuela.
The US is one of Peru's top trade partners, and the two countries signed a free trade agreement in 2009. The US also provides technical and financial support to Peru's anti-drug programs, aimed at curbing output in the world's top cocaine producing area.